Why your business should embrace managed print services
February 18, 2019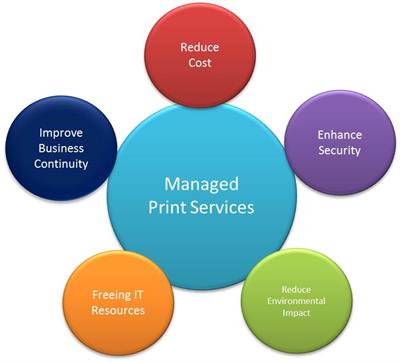 By outsourcing the management of your printing devices through Managed Print Services (MPS), you'll experience:
An MPS solution will save you money by identifying and eliminating unreliable, inefficient, and unnecessary devices. These machines will be consolidated and replaced by fewer, more efficient and reliable devices, reducing the overall size of your printer fleet without sacrificing productivity. Further costs savings will be realized through features such as high-quality draft modes and duplex printing, combined with curbing wasteful printing practices.
In addition to replacing unreliable machines, MPS will maximize uptime through preventative maintenance, real-time monitoring, and the auto-replenishment of supplies. In the event you do have a device go down, you can count on a qualified professional to swiftly respond, diagnose, and resolve the issue.
MPS will protect your devices with the latest security updates, patches, and firmware, while providing you access to the latest, greatest security measures. You also can secure your printed documents through pull printing, which will prevent sensitive data from being left in the output tray.