Laser vs. inkjet: Which printer is best for your needs?
September 4, 2018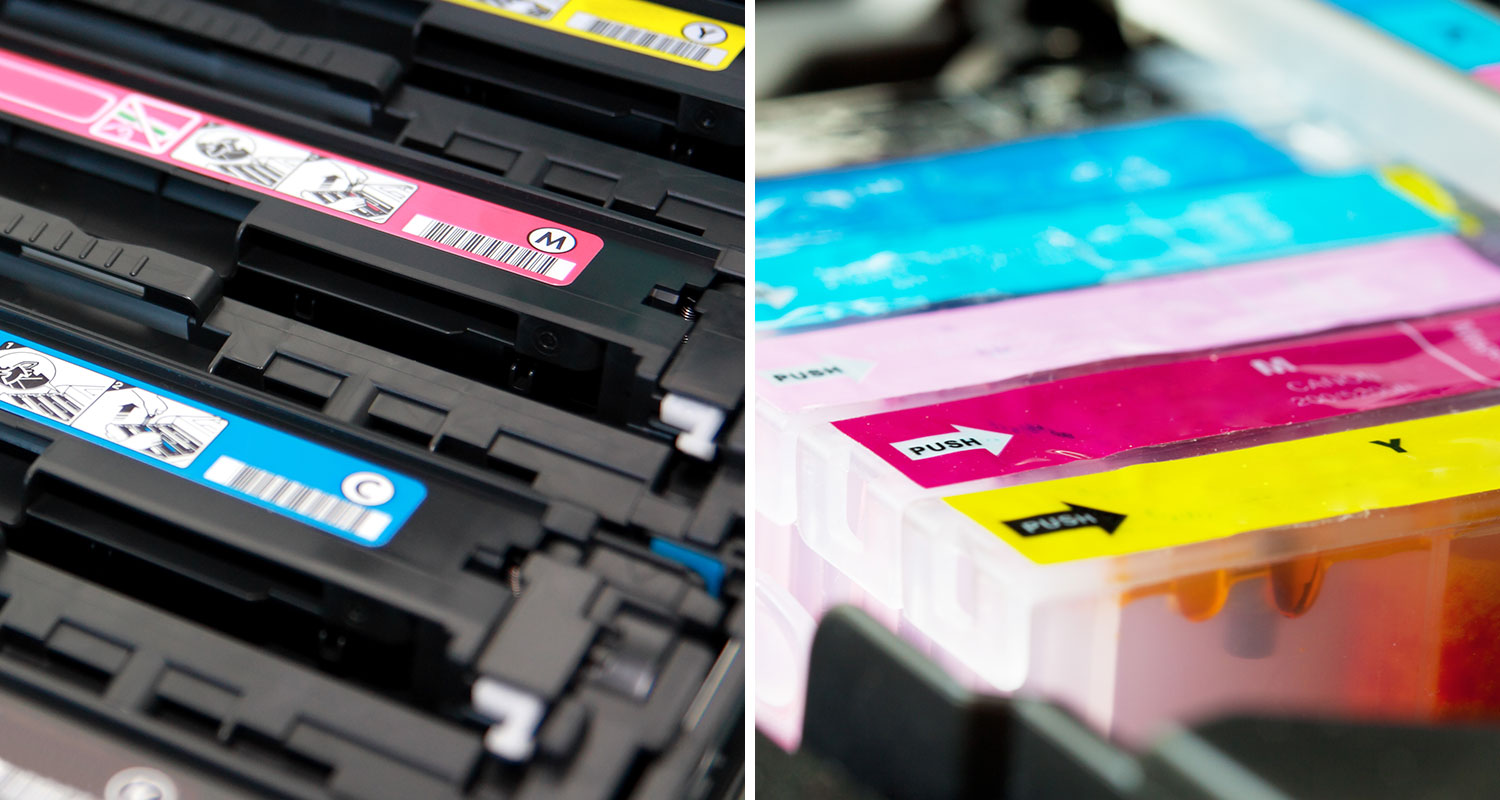 Selecting a new printer for your office requires some homework on your part, as there are a number of factors that need to be taken into consideration. First and foremost—before you even get to manufacturers, models, or features—is the decision whether to opt for a laser printer or an inkjet printer. Determining which of these printing technologies is right for your office comes down to your needs and what matters most to you. Consider the following:
Laser printers rely on a powder called toner that is electrically charged and heated to bind it to paper with the help of a drum and a fuser. Better suited for larger workplaces that need to print high volumes of documents at a high rate of speed, laser printers shine when it comes to high-quality black text and color graphics.
Laser printer pros:
• Faster print speeds, can handle large printing volumes
• Produces high-quality text on any type of paper
• Lower operating cost (cost-per-page)
• Toner cartridges have higher yields than ink cartridges
• Built to last
Inkjet printers, as their name implies, print using liquid ink that is heated and distributed in droplets through nozzles. They are a good fit for small businesses or home offices that won't be printing large quantities of documents. Inkjet printers are best suited for printing low- to medium-volume black and white documents and high-quality images or photographs.
Inkjet pros: 
• More affordable option up front due to a lower initial cost
• More versatile; can print on a wider variety of media types
• Better at printing photos and graphics
• Have a smaller footprint, better suited for homes or small offices
• Inexpensive color printing
How does the laser vs. inkjet match up shake out? If you're going to do a lot of printing, print multi-page documents, and want a durable device that will last and provide you with a lower total cost of ownership, a laser printer is the better option for you. However, if you're going to be printing documents with images or high-quality graphics, don't require crisp text, or are looking for a lower initial cost, an inkjet printer would better suit your needs.