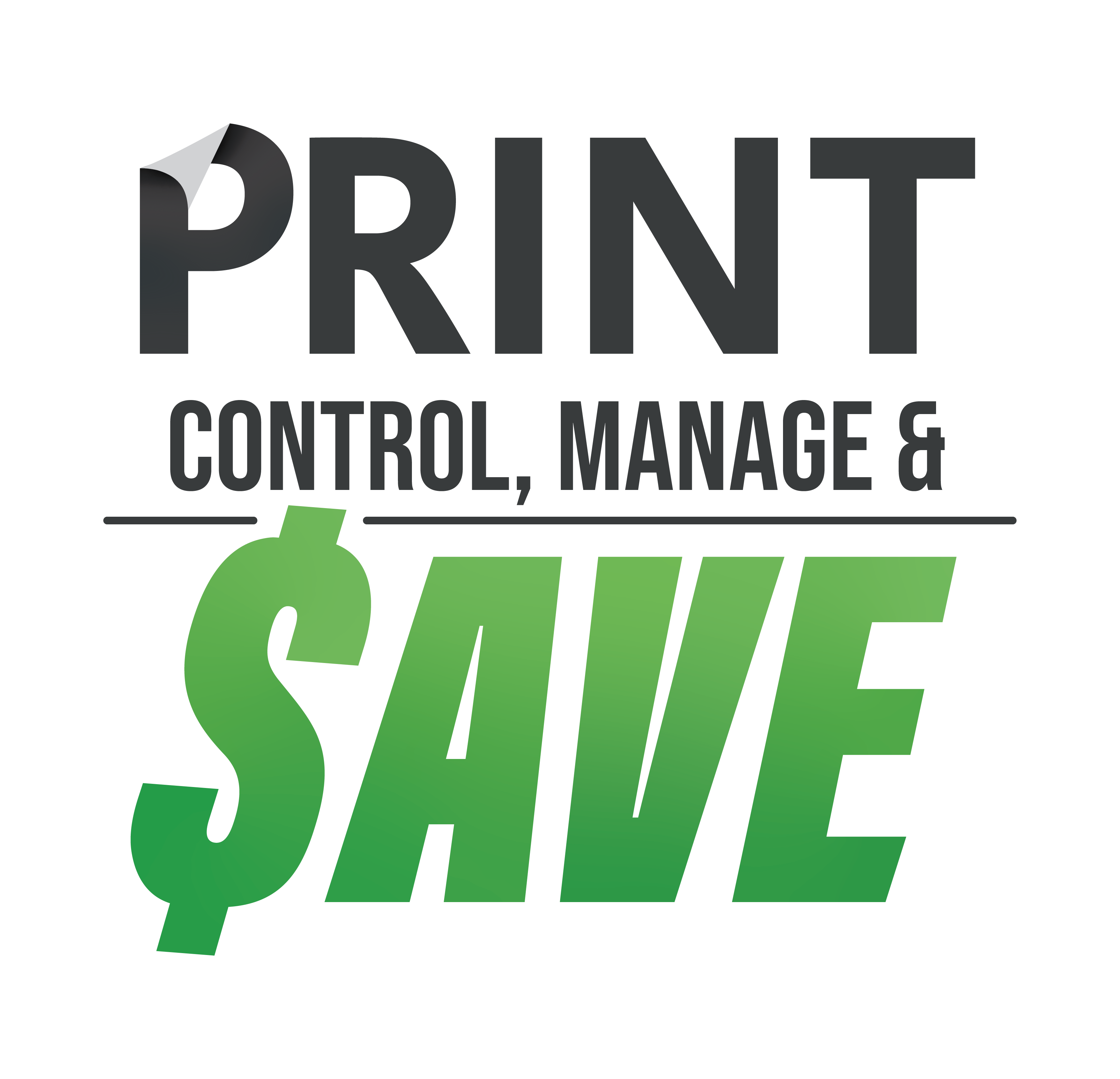 Print$AVE is always finding ways to enhance your experience, whether it's by saving money, securing your networks or managing your documents.

Printers are a notorious money pit, but the full costs are often hidden. We routinely help our customers save more than 25% on their print costs by collecting data on how much is being printed on what devices, then using that information to optimize, manage and maintain the fleet for maximum savings.
With Beattie's Print$AVE software installed, Beatties can get auto meter readings as well as auto toner alerts. When your machine is low on toner a new cartridge will automatically be sent to you before the toner runs out.
With Canon's ImageWARE Remote and HP's Smart Device Services, Beatties can monitor error and jam codes, firmware versions, as well as see which parts are nearing the end of their life. This will help the technician determine if we can fix remotely or if they need to visit you. If a service call is needed the technician will have a better understanding of the issue and have the required parts with him.
Some of Print$AVE's features include:
Remote Monitoring and Management
Devices will be automatically monitored for consumable usage, service issues, and lifecycle asset management, freeing up internal IT resources to focus on more critical business needs.
Automatic Supplies Fulfillment
Based on the pre-determined threshold, supplies will be automatically delivered to your location with detailed information on the shipping label. This reduces your inventory cost and you will never run out of toner.
Consolidated Invoice
Manage your print budget with a single consolidated invoice based on per-page cost, or other flexible terms to ease vendor management and remove unexpected expenses.
Ongoing Review and Fleet Optimization
We will provide an account review to validate your return on investment as well as further recommendation to meet your changing business needs.
Your printers can help you be more efficient, secure and productive—we'll show you how! If you have a Beatties Business Machines service contract, call our Service department today to get set up. If not, use this button to contact us today and we'll get you all set up.